If you want excellent customer service from a Lampasas, Texas real estate agent, working with the expert team at Texas Real Estate Sales is the way to start. We're a locally owned and operated Lampasas Real Estate Company, and our staff will give you attention to detail. Whether you already live in the area or you're relocating here, we'll help you become familiar with neighborhoods and local pricing trends.
We'll do our best to offer you sound guidance when important steps need to be taken. Our passionate and positive team will work hard to remove the stress and hassle from searching for properties and making an offer. Our office handles:
Residential Homes
Commercial and Retail Properties
Farm, Ranch and Recreational properties
Multi-Unit Properties
We know you want a Lampasas, Texas real estate agent who knows all of the local market, you can count on the friendly staff at Texas Real Estate Sales.
We're available: Monday - Friday, 9am - 5pm, and Saturday – Sunday and Holidays, by appointment only. You're invited to Contact our office today to speak with a member of our expert staff and schedule a meeting, which we hope will grow into a relationship.
About The Professionals of
Texas Real Estate Sales
Leah Caruthers - Founder, Owner and Broker®
Greetings,
My name is Leah Caruthers, Owner/ Broker of Texas Real Estate Sales.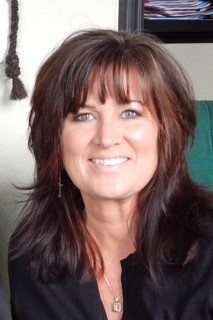 My staff and I are experts in the Lampasas and Hill Country area. We bring a wealth of knowledge and expertise regarding buying and selling Real Estate. Obviously no two cities or towns are the same. And although Real Estate is fundamentally the same, the manner in which a professional Realtor conducts business can be very different. Not all personalities blend and Not all Realtors are created equal!
It's important to find a Real Estate professional that will be honest and communicate clearly with you at all times. Basically looking out for your best interest. Answer your questions to the best of his or her ability. Admitting to when they don't know the answer but assuring you they will get you a correct one as soon as possible.
I want you to find your "Love House" a house you can imagine yourself living in & being happy... My motto is " You'll never work a day in your life unless you'd rather be doing something else.." I've found my passion and I can't imagine doing anything else. In fact, I'm certain that any of my former customers can attest to just this! I really strive to make sure my customers are educated & comfortable with the process of buying or selling. I have the capability of learning very quickly what it is you are searching for.
When you are seriously ready to purchase a home or sell your current home. Please consider giving me a call first. I think you'll be glad you did..
Thank you & I Hope to Hear from You Soon!
Leah Caruthers, Broker® & Staff

Abe Caruthers, Realtor®/Owner
I bit about me:
I am a proud Husband and Father. I have the greatest three kids in the world and a wife that is the best partner a man could hope for.
I was raised in and around ranching in Sutton County were wool and mohair was king. I was also fortunate enough to have my uncle Bob Caruthers, Owner/Broker of Bob Caruthers Real Estate, teach me all about horses and cattle. We had a small herd of brood mares; raising Cutting, Roping and Pleasure horses. I was very fortunate to have Ray Hunt come stay with us on many occasions at the Encino Ranch. I learned a great deal about training horses from Bob, Ray and my cousin Jay Scott. I eventually went to work for Bill Hieny and was lucky enough to ride some world champion horses.
I went to college in Stephenville, TX and worked at Womack Nursery in Deleon, Tx. There I learned about trees, grafting and that farming is a labor of love. I also worked for DVM Fincher as a Veterinary Tech. were the "Doc" had the local sale barn and 2 of the largest dairies in Texas; on top of his small animal practice. Then, I was hired by Eugene Schwertner and took care of roughly 3000 head of stockers in Rodgers/Manchaca/Jarrell.
As a foreman on the Goodrich Ranch in Burnet County, I took care of almost 18,000 acres and 2000 head of stockers or 1000 head of mamma cows. On the Goodrich, I was at home in the branding pens, doing deer counts, pulling the rods out of a windmill and doing grass "counts". I will always remember David Garrett as a stand up man and friend. David believed in "holistic" grazing and we practiced Allen Savory's method of rotational grazing.
I proudly served with the Aco 2/75th Ranger Bn and currently am a professional Fireman in Austin.
I am very knowledgeable and experienced when it comes to agriculture, recreational property development and ranch and land investing.
Leah and I both strive to fulfill your request and beat your expectations. If you are looking to buy a farm, ranch or acreage in Lampasas or Central Texas, then We are the people who will beat your expectations
Call me at 512-627-9665 or email me at abe@ranchingexperts.com
or any of our staff.
The Texas Real Estate Sales Team

Teresa Rogers
Hello, my name is Teresa Rogers. I am the Office Manager for the Texas Real Estate Sales team. I absolutely love my job and the people I get to work with. I have lived in Lampasas all my life and have raised my 3 children here as well. I genuinely love helping others and finding solutions to problems. Having high expectations in customer service myself, I strive to ensure our clients receive prompt and courteous care. I look forward to building and maintaining lasting relationships with our customers and professionals within the real estate field.
Teresa Rogers, Personal Assistant/Office Manager to Leah Caruthers @ Texas Real Estate Sales
512-556-9090 office
512-556-9091 fax
Connie Wood, Realtor®
"Connie Can" I am so blessed to have earned a living doing what I love for over 16 years.
I find that helping people through the process of buying and selling their real estate, is both exciting and rewarding.
I can't imagine doing anything else. I would love to help you whether you need to sell, find that forever home or work on your investment portfolio.
"Connie Can Help!" Contact me: Cell:512-540-2615 or Email: ConnieSellsTexas@yahoo.com
I look forward to working with you!!
Lori Crocker, Realtor
After visiting the beautiful Hill Country of Texas, I knew that's where I wanted to be!
Two years ago, my husband Jay and I fell in love with Lampasas. We bought our house and quickly made Lampasas home. I have three grown children who participated in Rodeo. I spent their youth, hauling them all around New Mexico, Texas, Colorado and Arizona competing at High School, College and National Events.
Born and raised in the mountain town of Los Alamos NM, I've spent the better part of the last 20 years selling Real Estate in New Mexico. Over the years, I've helped around 600 families achieve their own American Dream. Real Estate and Home ownership is my passion. I enjoy getting first time buyers into their first home. My drive and dedication to exceptional customer service is what sets me apart. As an experienced agent, I have the negotiation skills to help buyer's and seller's navigate this hot market.
Whether you're buying or selling, It would be my pleasure to represent you
Lori Crocker
Texas Real Estate Sales
1902-A Hwy 281 S.
Lampasas, Texas 76550
Cell: 512-734-4712
office: 512-556-9090
Austin Lea Tullier, RealtorⓇ
Hey y'all, Austin here, named after the Texas founding father himself. When I'm not working I can be found working on the novel I'm writing or dancing my heart out to country or classic rock. I've lived in ten different states but did most of my growing up in the great state of Texas. I attended college at Tarleton State University. My father was a real estate investor and landlord/ I grew up with my parents buying and selling properties a couple times a year on average. I learned how to paint houses when I was six years old painting rentals we owned.
I chose real estate as a profession because I've always felt whatever field I went into it should be one that helps people. I love doing something that will help every individual find the home that fits their needs and makes their eyes sparkle knowing it's theirs. So let me know how I can serve you and get you into the property of your dreams.
512-734-6477
Bobby Sellers, RealtorⓇ
I am a Husband to my amazing wife, Jill, and a Father to our four beautiful children, two boys & two girls.
I graduated from Alpine High School in 1998. I attended Western Texas College in Snyder where I graduated with a welding degree. I moved to Lampasas in 2000 and fell in love with the hill country.
I was blessed to have been raised in West Texas in and around ranching my entire life, living in Valentine, Marfa, and graduating high school in Alpine. I was raised on the Gibbons Ranch west of Marfa, Texas. I worked these ranches with my Dad and Granddad from the time I started walking. I was a ranch hand on many large section ranches. The Chilicote, The Dipper, The Patan, The Evans Ranch, and McIntire/Morrow Ranch to name a few. Being a kid, growing up on a ranch, I learned to ride, rope, tend to livestock and other day to day duties of managing a ranch.
I learned to rope at a young age and fell in love with the competition. I rodeoed through junior high, high school, and college. I carried the love of rodeo with me after high school and college, and I continue to rope competitively.
When my Granddad got out of ranching, he bought a sale barn. I worked for him through college, and later as the Yard Boss taking care of all the cattle that came in and out daily.
After welding for a few years out of college, I went to work for an Electrical Company as a Lineman. I was a Substation Electrician and Relay Tech with LCRA for 12 years. From there, my family and I moved back out west where I was an Account Manager for Baker Hughes in the oil field. After a year in the oil field, I realized my passion for horses, cattle, and ranches is where I needed to be. We moved back home to Lampasas to raise our family, and I decided on a new career, took my love for horses, and I am currently a professional Farrier.
I am very knowledgeable and experienced in ranching and agriculture. If you're looking to buy or sell a ranch, or acreage in Lampasas or the surrounding areas, I would love to help you find that perfect piece of property you have been dreaming about!
512-525-9063
Jay Crocker, RealtorⓇ
My wife and I have called Central Texas home for the past 4 years and have enjoyed the area, it's beauty and all it has to offer.
I was raised in the Panhandle of Texas and Oklahoma and spent my summer's as a ranch hand. As a student at Panhandle State University, I focused my studies on Agriculture and Business.
After College, I spent the better part of 10 years as a Professional Rodeo Cowboy. In addition to Rodeo, I have raised, trained and shown Reining Horses. In 1988, I was the Captain of the USA Polo Cross Team and spent time in Australia.
During the 1990's, I managed cattle operation/production for ranch's in Texas, Oklahoma, Kansas, Colorado and Wyoming and was in charge of their A.I. programs.
I owned and built and managed several large acreage ranches in Southeastern Oklahoma where we specialized in grass fed beef and lamb. My understanding of range management and pasture rotation is exceptional.
I have been a consultant for many ranch designs, have seen them though to the building process and helped implement the ranch operation plans.In addition to the above, I have been a professional Farrier for the past 30 years and have been fortunate to be able to work on world class horses, including NRHA futurity winners, AQHA World Champions and NFR roping horses, tie-down and barrel horses. I've spent the last few years working closely with the Brazos Valley Equine Hospital in Salado on complex lameness cases.
I look forward to assisting Buyer's and Seller's with their Real Estate needs.
512-734-6849
Lisa Canales-Dibble, Realtor®
Hello all, I am Lisa Canales-Dibble and was born and raised in Lampasas. There is no other place that I would choose to call home.
Out of high school, I attended Cosmetology School and later owned a beauty salon in Lampasas. I also attended Tarleton State University in the 70's. However, in the early 80's, I went to work in the Construction business, where I learned many aspects of residential and commercial construction and have continued to follow in that path. In 1989, when I was in Albuquerque working on a rehab project at Kirtland AFB, I decided to start up my own construction company with a friend of mine who was also in the construction industry. When I left Albuquerque to return to Lampasas in 1996, my sister and I started another company here locally, which currently continues to thrive in this area. I continued to operate both companies until 1998, when I sold my Albuquerque company to my then partner and focused solely on our Lampasas company.
I am very knowledgeable of the Hill Country and the Central Texas area and will continually strive to help you find your dream home or go that extra mile to get the best return on your current home or land. I work in all areas of real estate including residential, commercial and farm & ranch. I am eager to talk with you on any of your real estate needs, so feel free to contact me and let's get that ball rolling!
So why wait? Just call me when you are ready and I will be ready to work with you.
Lisa Canales-Dibble, Realtor